Wonder Made Wild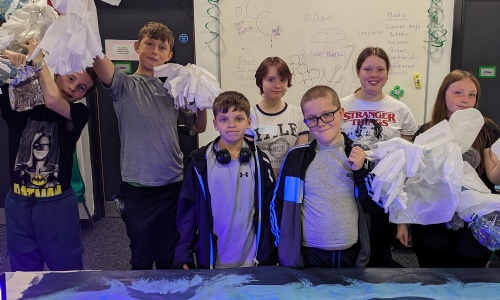 Washington Academy students work with Wonder Made Wild to create light sculptures
Students from Washington Academy, part of Consilium Academies, have been working with Wonder Made Wild to create three pieces of work for SunderLight, a new venture to deliver a community-based light event for Sunderland.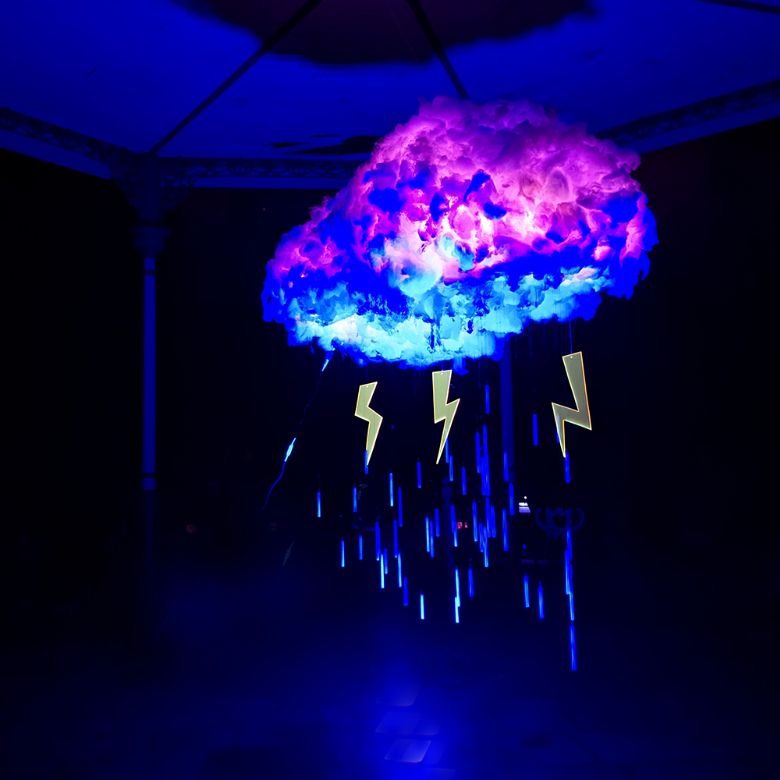 The students from Washington Academy's Climate Club created some light sculptures around the theme of the environment with help from Sara from Wonder Made Wild. They wanted to convey important messages around our impact on the planet and the effect on climate change. For their piece 'Watch Your Waste', the students used a week's worth of the average household's plastic waste – provided by SUEZ – to form a 'plastic whirlwind' to represent our out-of-control plastic consumption.
Secondly, the students helped to paint two thought-provoking murals depicting the hidden plastic filling our oceans – a whale and a polar bear. Using invisible UV paint, the pupils created an iceberg of plastic bags, bottle and can rings, and filled the belly of the whale with a plastic lunch. They called these pieces 'Plastic Soup'. Students from Sunderland College finished the murals off beautifully, and at the exhibition, participants used UV torches to reveal the hidden floating litter.
Lastly, students helped to build an ethereal cloud, suspended in the Barnes Park Bandstand, that flashed to the sound of thunder. To create the cloud, they covered scrap packaging and bubble-wrap with stuffing from old pillows and cuddly toys. Finished off by Sunderland College and Sara, the cloud was one of SunderLight's star attractions.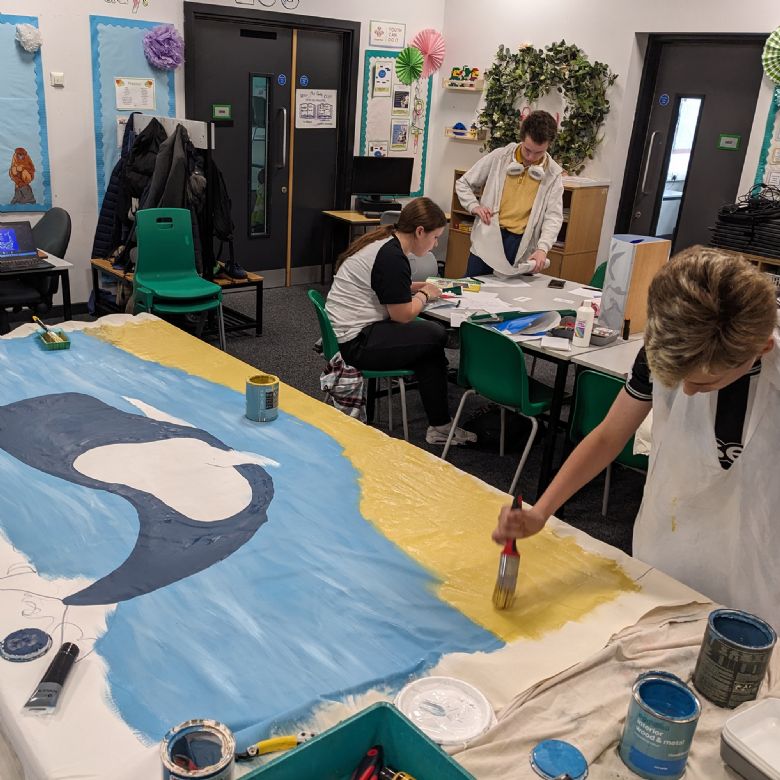 SunderLight is one of two research and development projects commissioned by The Cultural Spring to develop a large-scale arts project that could be delivered in Sunderland. The other commission is We Are Sunderland, a music and dance event to celebrate Sunderland's heritage, produced by award-winning folk and hip hop dance company.
Victoria Carter, Headteacher at Washington Academy said:
" I would like to thank Laura Farrell-Pronesti, representing Gateshead, Sunderland and South Tyneside Council, and Hannah Fleming from SUEZ, for helping Washington Academy connect with Sara to create this amazing artwork.
"Not only did it allow some of our young people to really get creative, it also provided them with a thought provoking opportunity to communicate their views and concerns about our environment."
Sara from Wonder Made Wild said:
"Working with Washington Academy's Climate Club was a real pleasure! The pupils worked really hard to create some brilliant work, and I was really impressed by what they produced.
"It was also wonderful to see them really run with the theme and incorporate some really important messages about the environment. As an ecologist myself, it's touching to see younger generations care so deeply about our planet."