Washington Academy Wins Big at Consilium Awards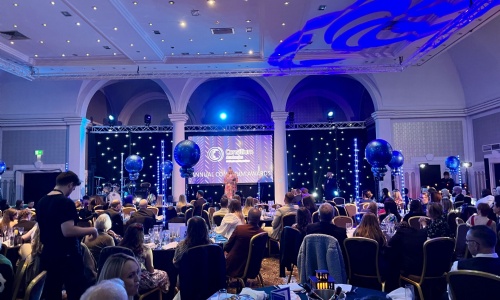 Students and staff from Washington Academy were delighted to attend the Consilium Academies awards ceremony on Friday the 13th of October at The Queens Hotel in Leeds.
The multi-academy trust, which is made up of nine academies, first held the awards back in 2021 and they were created so the trust can ensure that inspiring students and staff receive the recognition they deserve. The awards evening was a huge success with six categories of awards being handed out based on the Consilium Charter. The categories were:
Washington's Lead Practitioner of Maths, Natalie Dennis was the staff winner of the People Centred award due to her warm and kind personality and her dedication to the education and well-being of her students.
When asked Natalie's colleagues and managers said:
'Since joining Washington Natalie has emersed herself into the lifeblood of the academy. She goes over and above on a daily and almost hourly basis to help anyone. She gets involved in the roles of other teams around school if they are stretched or under pressure, covers lessons, sets cover work, helps with pastoral issues and is a general joy to be around. Natalie is also there when students need her. They gravitate towards her if they have problems and although she may be busy, teaching or doing other things, Natalie always makes time for her students. She talks to them, comforts them and signposts them to more help if they need it. Even if they just need somewhere to sit and chill for a few minutes, Washington students know that Miss Dennis' door is always open!
Student Pashew Hussain was also the student runner up in the Opportunity category.
Tracey Greenough: Interim CEO of Consilium Academies said:
"I'm truly thrilled by the remarkable success of the Consilium Awards on Friday evening. The dedication and excellence displayed by our incredible staff and students was inspiring.
"Their outstanding contributions are the driving force behind our collective achievements. Let's continue to celebrate and build on this momentum as together we enrich lives and inspire ambitions."
Victoria Carter, Headteacher at Washington Academy said:
"It was great for students and staff at Washington Academy to be recognised at the Consilium Academies awards evening. I know everyone who attended had a brilliant evening and that it meant a lot to them to be recognised for their efforts by the trust."