Washington Academy announces Poet in Residence ​​​​​​​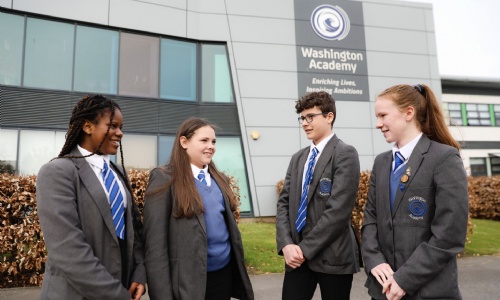 Caitlin has a Masters degree in Creative Writing and her work has appeared online and in print in numerous publications. Her debut chapbook 'Nothing is Yours' was released by Bent Key Publishing in March 2023.
To celebrate, the school is holding a poetry competition for the whole community to take part. You don't need a child who attends Washington to enter - they are looking for enthusiastic poets from all over Washington to take part in this special event!
Any budding poets, or anyone who loves writing can submit their entries by the 3rd of November 2023 to the main reception at the school or email them to washingtonenquiries@consilium-at.com
The aim is for the school to have a student poet in residence, as well as a community one. They are also working on a poetry book which is to be published alongside Sunderland Literacy Aid, they will be visiting areas of the community such as care homes and primary schools and creating both solo and group poetry for inclusion.
Victoria Carter, Headteacher at Washington Academy said:
"I am absolutely delighted that Caitlin has come on board as our Poet in Residence and hope that her partnership with us will encourage students to delve into the magical world of creative writing.
"Everyone at Washington is very excited about our poetry competition and I urge everyone in the community to have a go and pop in an entry!"