World Book Day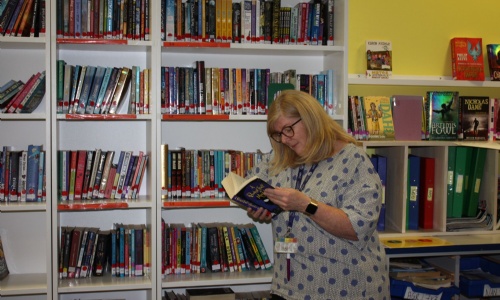 As part of World Book Day, students at Washington Academy participated in a variety of exciting events!
The day began with a World Book Day quiz during form time and the creation of book themed door displays. Students considered some of their favourite books and authors and designed displays for doors around the school.
Throughout the day, KS3 were reading at the beginning of each lesson as part of our 'reading relay', resulting in the reading of a full book by the end of the day. Our students are able to complete Accelerated Reader quizzes on these books too to improve their important words read totals.
Students in Years 7 and 8 partook in a 'Footy and Booky' quiz, featuring several famous footballers who read questions about books and football.
Next, students from Year 7 watched a streamed performance of Matilda the musical and listened to excerpts from books read by famous authors such as Cressida Cowell, author of How to Train Your Dragon and Frank Cottrell-Boyce, author of Millions, plus many more.
We also had students completing a scavenger hunt where they had to find specific information from books in the library in order to win a prize. Some students bravely took to the Hootenanny stage during lunchtime to read excerpts from Our Day Out to the whole of Key Stage 3! Staff took photographs of themselves behind books for students to guess who it was. How many can you identify?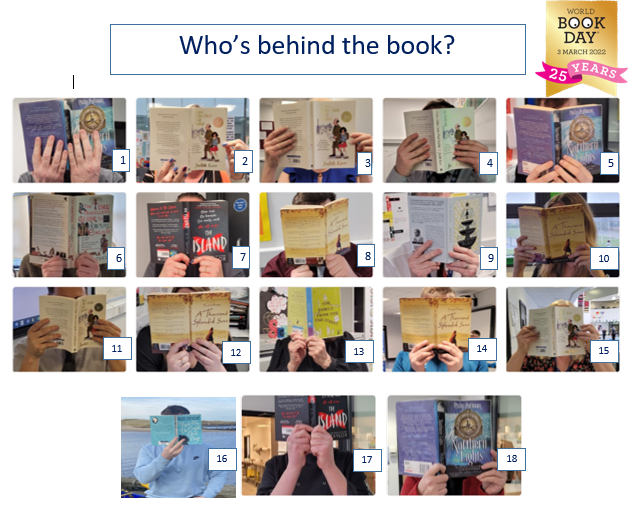 The day ended with staff and students attending our termly book club. Where we gave out the new book we will be reading: The Island by C.L. Taylor or When Hitler Stole Pink Rabbit by Judith Kerr. (We decided to add the addition of When Hitler Stole Pink Rabbit this term as requested by students who recently watched a live stream involving Michael Morpurgo discussing the book). Students very passionately discussed their love of reading and previous books they've read, as well as starting a reading competition with their parents.
Remember, parents can also request to be involved in the book club. Please email nicola.anderson@consilium-at.com for more information.
Feedback from students:
Jessica Y8 – "I really enjoyed the fact we were given a whole day to read a book."
Molly Y8 – "The book quiz was very informative and I even learnt some new words."
Rebekah Y7 – "When watching the live stream of different authors, I realised just how many diverse books there are. I've already placed an order of books I want to read."